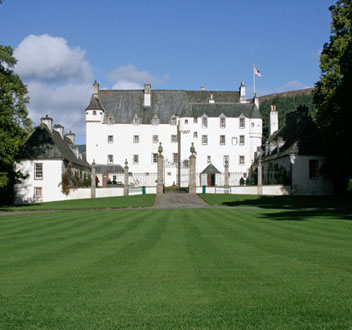 Traquair

Dating back to 1107, Traquair is Scotland's oldest inhabited house. It was originally a hunting lodge for the kings and queens of Scotland and was later granted to James Stuart, 1st Laird of Traquair, in 1491. The house became home to the Earls of Traquair, staunch supporters of Mary Queen of Scots and the Jacobite cause. Traquair is still lived in by their descendents, the Maxwell Stuart family.

We are most grateful to Catherine Maxwell Stuart, the 21st Lady of Traquair, and to the Traquair Charitable Trust, for giving us permission to reproduce three original wallpapers which have been preserved in the house.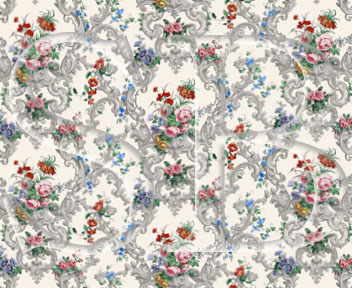 Catherine of Traquair

In 1851, the eighth Earl of Traquair made several visits to the Great Exhibition in London, where he chose this exquisite wallpaper with floral sprays and rococo scrolls. The paper is French and handblocked. The paper is hung in the Lower Drawing Room, which is situated in one of the 'modern' wings, the last additions to the house in the late 17th century.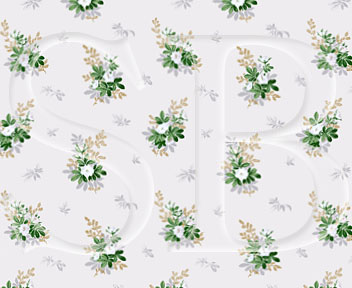 Flora of Traquair

This charming wallpaper can be found preserved in a passageway next to the High Drawing Room, which was part of Traquair's original tower in the oldest part of the house. This wallpaper is believed to be early Edwardian.
Available as 1:12th and 1:24th scale wallpaper, printed silk crêpe de chine and printed cotton.